Grape
「Soil quality improvement is important to cultivate grapes」
Improving soil quality is the essential for cultivating excellent grapes.
We use original blur fertilizer and implement No-till farming, grass cultivation with reduced pesticide, because we take making soils with microorganisms that helps grapevine grow healthy.
In addition, we obtain the benefit from terroir of Makioka, suitable place for cultivating grapes, which is on the sunny south-facing-slope covered with water repellent and fertile soil, and there are a significant difference between day and night temperature.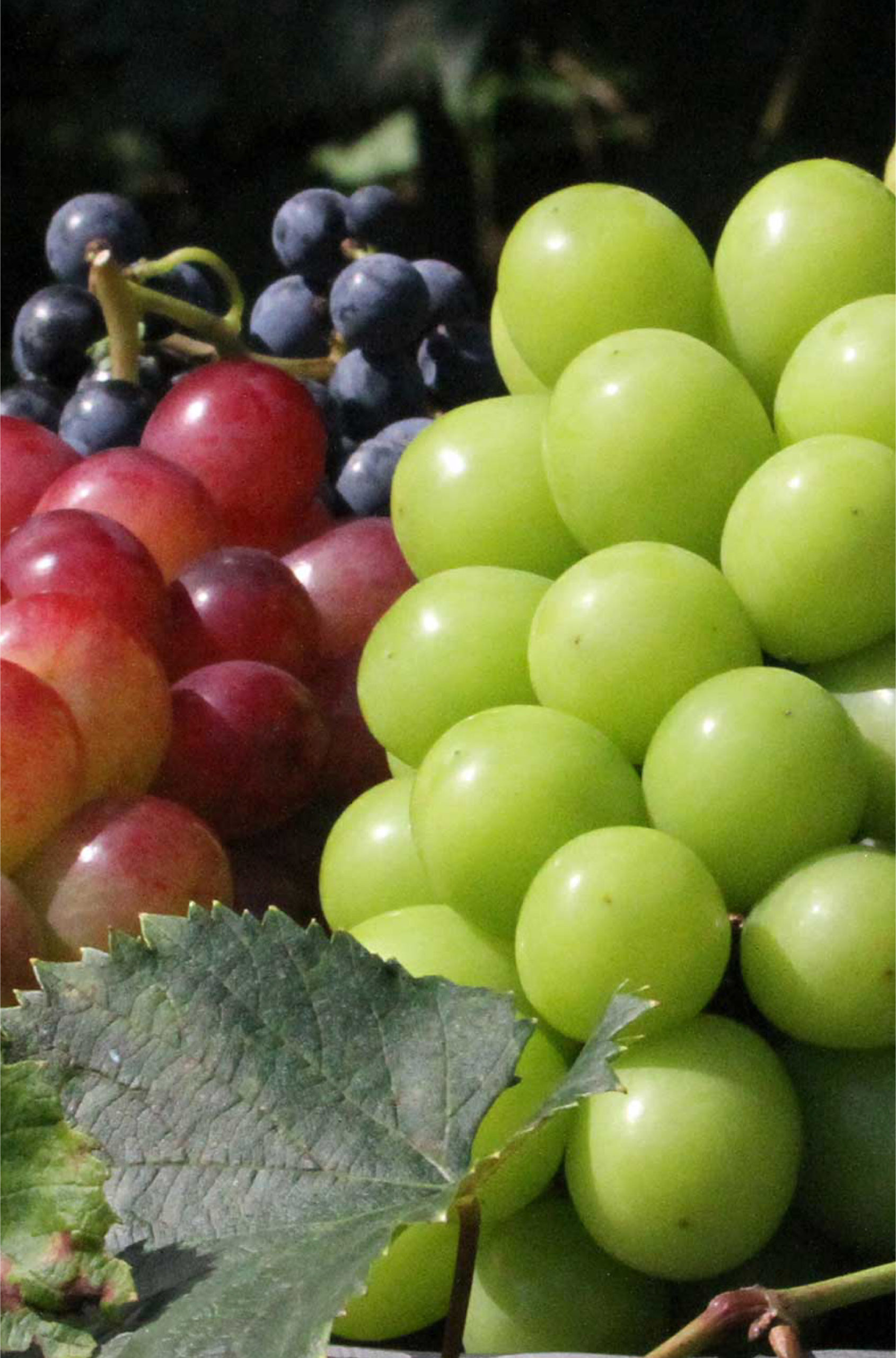 Freshly picked grapes for raw consumption


We shall supply most delicious grapes being grown with cultivation technology through for two generations.
We believe you could enjoy sweet flavor, juicy and crispy texture, and rich and sweet tasting. We also take care about not only the flavor but the outlook of every bunch of grapes for keeping flesh color and graceful shape that may prompt your smile.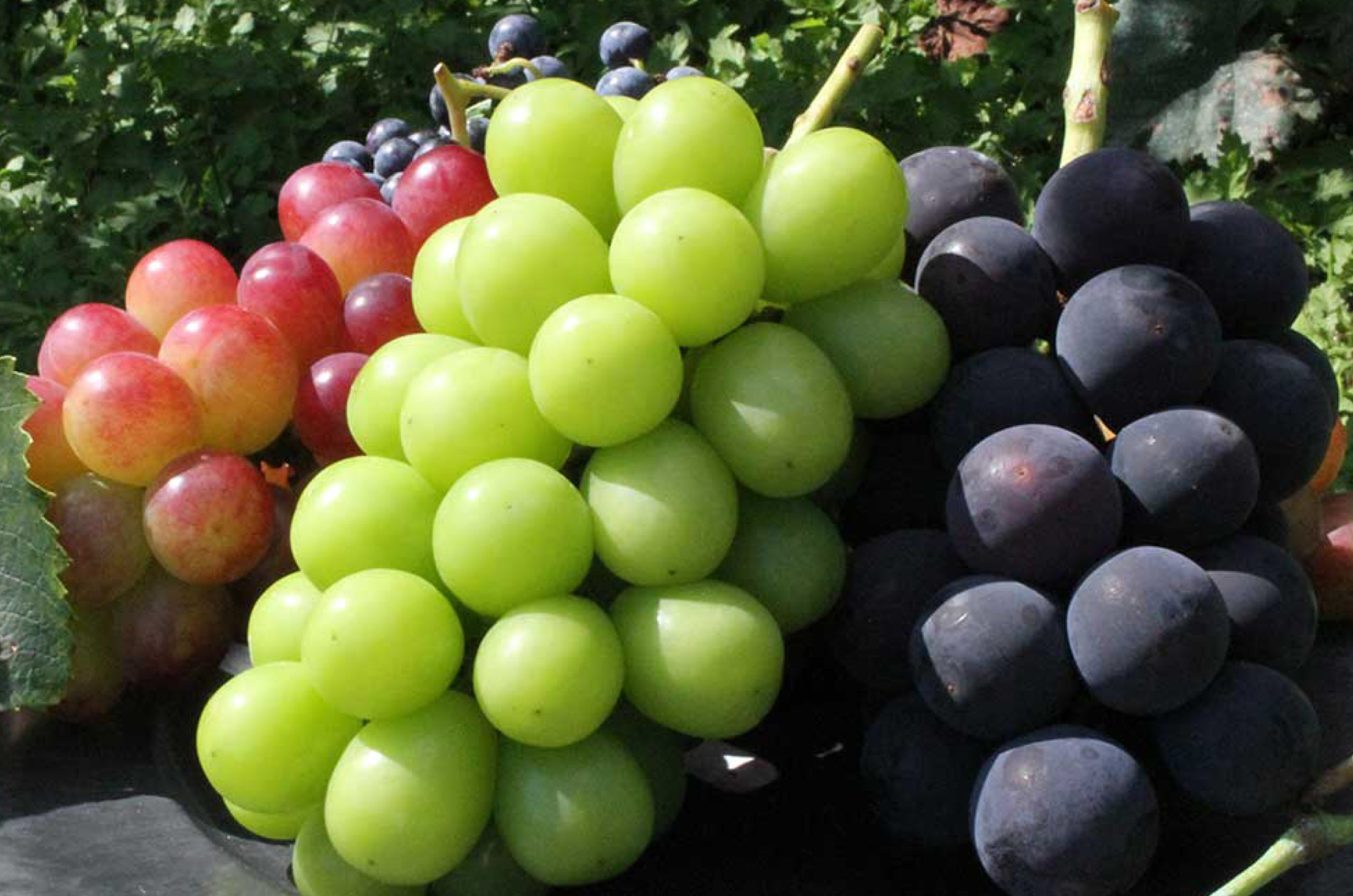 From the left, Quinnina, Shine Muscat, Kyoho